The Silicon Valley Fellowship - Your Highway to Silicon Valley
Applications will be reviewed on a rolling basis:
1. Apply below.
2. The best candidates are selected for a 15-minute interview.
3. If there is a fit, we send you an offer for a spot in the fellowship. You can confirm your participation by paying the tuition or applying for financial aid from the Next Gen Fund by Gomry.
Financial aid
Through the Next Gen Fund by Gomry, we're empowering the next generation of innovators and entrepreneurs. Offering partial to full funding for covering the program's costs, flights, and/or accommodation (possibly at the Gomry House). Every application is unique, and we'll assess each on its individual merit and financial need until all spots are filled, or the budget is exhausted.
Please note that the selection process for the financial aid is highly competitive. Fewer than 2% of applicants (as of November 2023) are awarded scholarships, and evidence of exceptional academic achievement and financial need is a prerequisite.
#1 - What is the Silicon Valley Fellowship and Who is it For?
The Silicon Valley Fellowship is a curated 5-day bootcamp tailored for ambitious tech enthusiasts, aspiring startup founders, and anyone keen to dive deep into the innovation ecosystem.

To know more about this initiative, have a look at the interview with Paolo Marenco: lessons learned in 20 years in Silicon Valley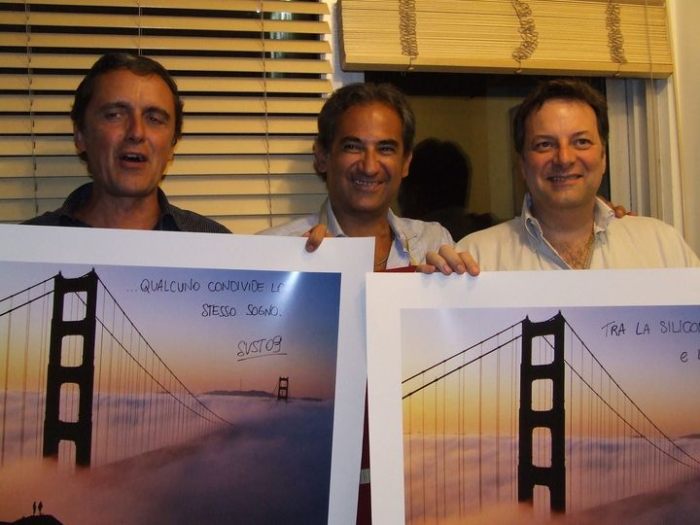 #2 - The Participants
Our program is designed for STEM students, aspiring startup founders, researchers, and professionals looking to advance their careers.
#3 - The Agenda
Industry-Leader Talks
Heads of world-leading companies delivering talks and sharing their expertise on-site and academics fast-tracking you into their area of expertise, sharing its most critical advances and drawbacks.
Visits to companies and Universities
Spending half a day in the life of Google employees, Amazon Engineers, Stanford academics, investors and founders.
Invaluable Networking Opportunities
Like several alumni, during this fellowship, you could meet your cofounder, your future research supervisor or earn a referral.
#4 - Details, Date, and Locations
Date: 4 - 8 February 2024
The program unfolds within the campuses of our mentors' companies like Facebook, Google, Microsoft, Stanford, Tesla and SpaceX. Our journey will take us across the major cities of the Silicon Valley, including San Francisco, Palo Alto, and Menlo Park.
Looking for a stay in Silicon Valley? Check out the Gomry House

A testimonial from a fellow:
Angelica, from Italy to Stanford on a mission to transform AI with healthcare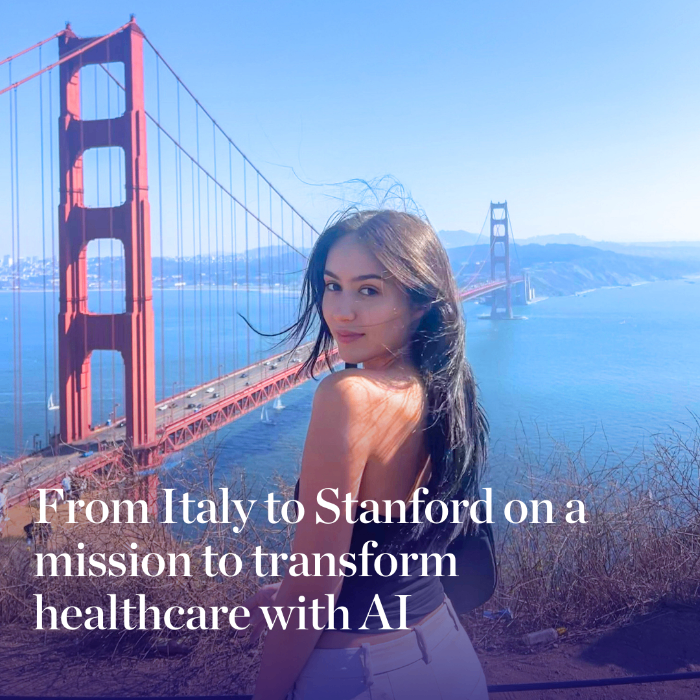 Talk with Danielle, a VC investor at 1517 Fund, managing $160M in committed capital, and previously co-founder of the Thiel Fellowship, a program that, over a decade, has welcomed 200+ founders from renowned companies like Ethereum, Figma, Luminar Technologies, and Scale AI. The alumni have founded over 30 firms valued at over $1 billion, with nearly 10 becoming billionaires. The Thiel Fellowship, in conjunction with Z Fellows, have been the main drivers and inspiration for the Silicon Valley Fellowship.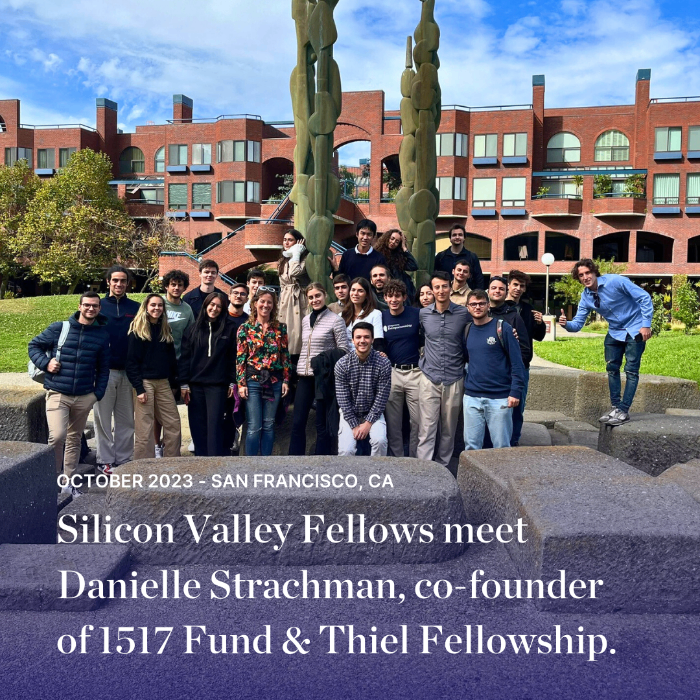 Silicon Valley Fellows visit the Google's Mountain View campus.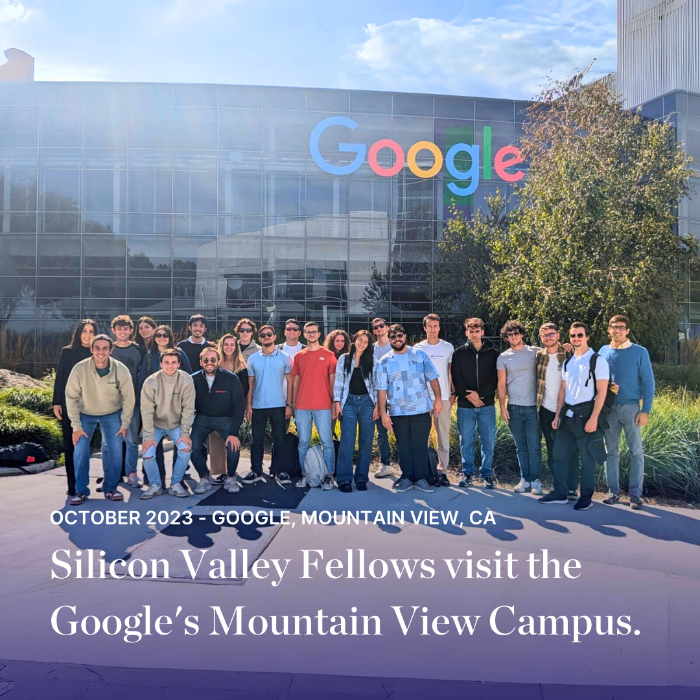 Silicon Valley fellows visiting the Tesla Factory in Fremont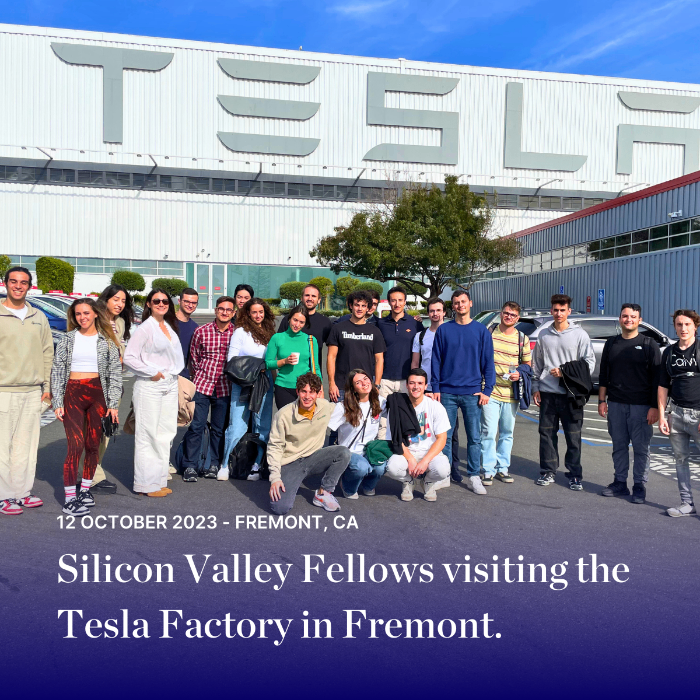 Silicon Valley fellows meet Giacomo Marini, co-founder of Logitech.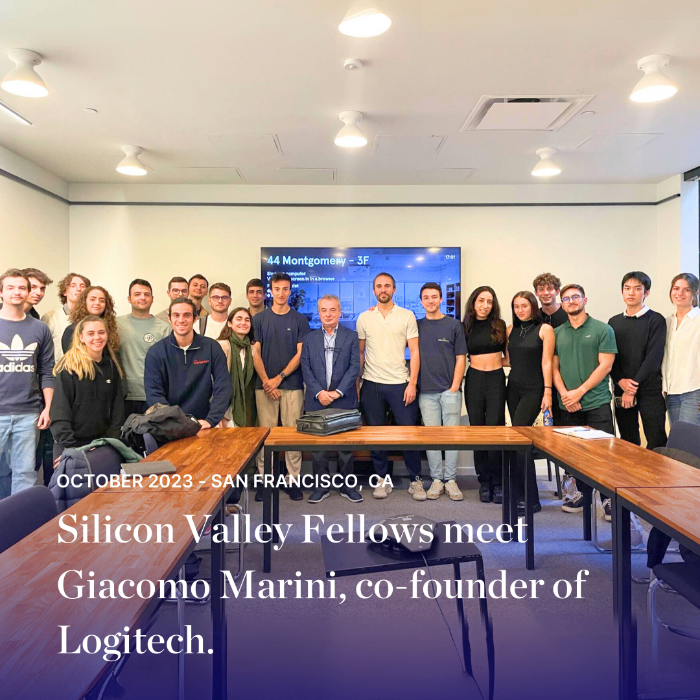 Apply below and come to Silicon Valley with us!